J Square Architecture LLC is a full service architecture firm committed to design integrity.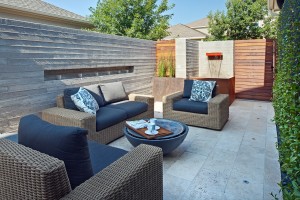 Founded in 2007, the firm has developed a local reputation for excellence in residential design, land development and interior design. The firm provides professional services for development, new construction, remodel, addition, interior design, and restoration for residential projects.

We design buildings to utilize natural resources wisely, respond to the unique features of their sites sensitively, and reduce reliance on non-renewable energy sources in their operations. We feel it is important to respect our architectural roots and promote an optimistic outlook on our future with a sense of sophistication and progress. When given the opportunity, we embrace the Central Texas material and space planning palate with a modern aesthetic. Maintaining this indigenous undertone gives our building a sense of place congruent to the central Texas landscape.
Our experience includes urban infill in the established Austin neighborhoods, The City of Westlake Hills, the City of Rollingwood, several of the premier outlying communities, and properties under the jurisdiction of Travis County and LCRA. We are well versed in the federal, state, and local codes and ordinances regulating our architecture and accessibility.